This vase was commissioned privately and completed in Summer 2013. The client asked me to develop new techniques and to create something 'really special'. From then on it was a journey involving much detail, thought, research and spontaneity.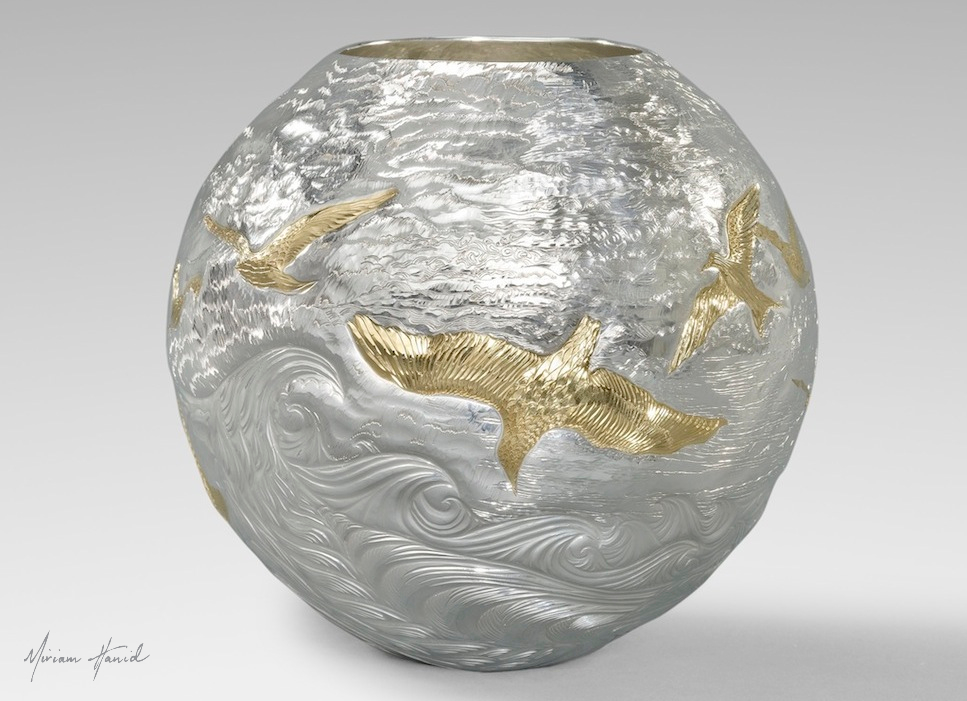 I remember going to the library in Norwich to research clouds, the different types – stratus, cumulus, cumulonimbus etc – where they appear in the sky and how they are formed. I then made some sketches and transformed the initial photographs into images which could be engraved using traditional square gravers and chisels.
Planning the clouds out on the vase was quite a satisfying process and because of my research I knew which clouds should be lower and which should be higher.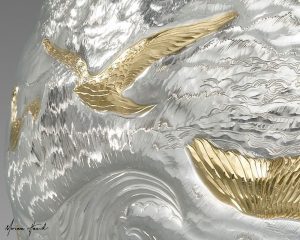 The birds evolved from plain shapes (as seen in previous pieces) to feathers carved and engraved, inspired by sunlight catching on them as it might with a bird in flight. Each part of this process of engraving seemed to require more effort than the last, and I refined the original idea as I progressed – tuning in to further detailing.
The subtle chased lines around the top indicate the wind – clouds are after all formed from its initial vibration, so they have a worthwhile place in this vase.
On delivery the client was very pleased with the effects, which had taken months to create, and congratulated me on my craftsmanship. That moment is by far the most rewarding of the whole process. Second place goes to peeling off the stop-out paint after gilding!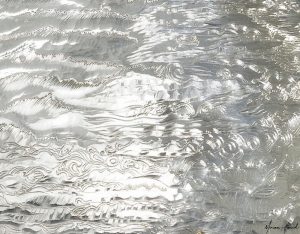 On showing the commissioned vase to Rosemary Ransome-Wallis, the curator of The Goldsmiths Company, she expressed her enthusiasm for the new techniques that I had developed and asked for the vase commissioned by the Company to be made in the same style as this Bird Vase.
The Goldsmiths Company's vase, with more chased waves and birds gathering towards the top, was completed in March 2014 and is pictured below.
See other bird, sea and cloud inspired pieces in the gallery.