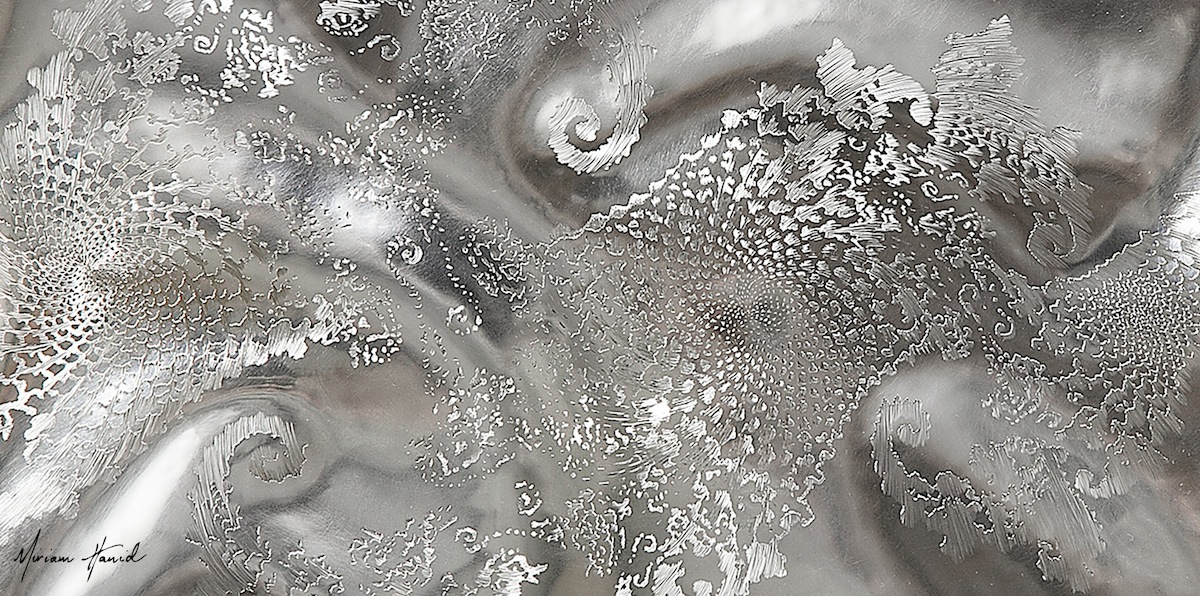 What is Hand Engraving?
A technique which I love for its unique effect is hand engraving. I find it fascinating that evidence of hand engraving has been found as far back as the Middle Stone age around 60,000 BC, in the form of banding on ostrich eggshells.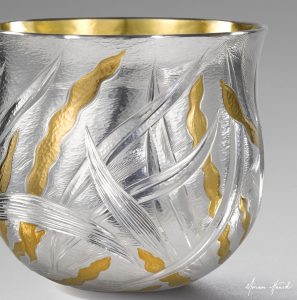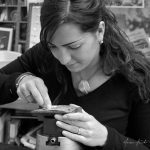 Hand engraving on metal is a skill which can take patience and persistence to learn, but by achieving a certain amount of control over holding and pushing a graver (engraving tool) and thus using it expressively, it can speak volumes through its light catching qualities.
Sharp steel gravers cut and polished at precise angles can create a vast array of effects when used in different ways to cut the surface of the metal. Fine lines which are barely visible and deeply chiselled grooves both play a part in my work and I enjoy using engraving in conjunction with chasing to create differences in the way the metal captures reflections.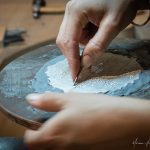 I was initially introduced to engraving by Malcolm Appleby, who is renowned for his work, as part of my post-graduate course at Bishopsland Educational Trust. Having spent a period of 5 days at Malcolm's workshop I was inspired by his enthusiastic and original approach to the use of engraving, and his sheer skill as well as attention to detail.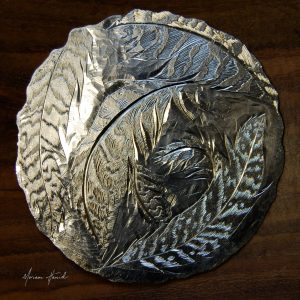 Embarking on a journey into engraving I spent hours practising in my first workshop and started to gain control over the tool, creating a body of work in silver using basic line techniques. The Mandelbrot Bowl and Crystalline Centrepiece were among this collection, and sparked a still present enthusiasm for engraving in my broad visual language. This often extends to using engraving in its own right as well as for enhancing my chased work. I particularly like to focus on using this technique in a non-traditional way, to convey a particular texture or effect, rather than to create a narrative which is often how it is used.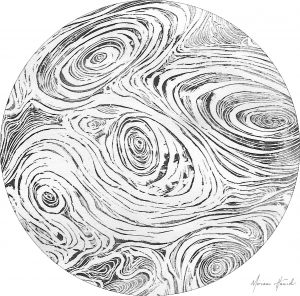 See more examples of hand engraved silver pieces in the gallery, or read about a special engraved commission for The Queen here.