FORTHCOMING AND CURRENT EVENTS
I regularly take part in high profile exhibitions in the UK and overseas. Please check below for details of forthcoming shows. For details of some past exhibitions that I have taken part in you will find some details in the relevant News section of the website and on the past shows page.
I am looking forward to exhibiting at: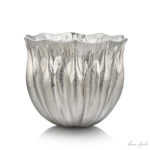 Bishopsland – Henley Arts Trail
Bishopsland Educational Trust, Dunsden, South Oxfordshire
Saturday 29th & Sunday 30th April, Monday 1st May 2023
10am – 5pm
I will be sending three signature pieces to this special free event celebrating silversmithing and a unique training centre where I studied – Bishopsland Educational Trust. 
---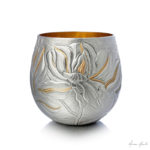 Huguenots' Study Day
Fitzwilliam Museum, Cambridge
15th May 2023, 10am – 4pm
In celebration of the display, 'Refugee Silver: Huguenots in Britain', join us in person for a study day exploring the contributions of Huguenot craftspeople to the visual arts in Britain. Curators and experts will provide new perspectives on silver, ivories, prints and portrait miniatures.
Join Miriam Hanid, Artist Silversmith on a journey into the world of Huguenot silverware. Learn how historic pieces were made by some of the greatest working silversmiths at the time, and how silver was in daily use in aristocrats' and merchants' homes. Discover more about the then popular silversmithing techniques of chasing, hand engraving and raising, which centuries later are still applied and indeed extended in Miriam's award winning sculptural silver.
---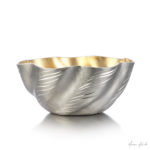 Bishopsland Makers and Fellows Showcase
New Ashgate Gallery, Farnham
17th June – 21st July 2023
I will be sending a selection of silver and Jewellery pieces to this special showcase event.
Visit the Gallery website here
---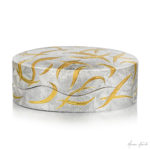 Bishopsland Retrospective
Bishopsland, Dunsden, Reading
4th and 5th August 2023
I will be sending a selection of silver pieces to this exciting retrospective exhibition of Bishopsland students and fellows.
---
Please do continue to keep in touch and feed the craft of silver and creativity! I invite you to connect with me on social media – my latest content goes out regularly on Instagram and Facebook.
As always, you can send me your questions, comments or enquiries through my contact page.
You might also be interested in visiting my Shop which showcases a few of the pieces that are for sale direct from my studio. These items can be safely delivered to you all over the world, in the UK via Royal Mail and by registered courier further afield. Please contact me for details as well as with any commission enquiries.