FORTHCOMING AND CURRENT EVENTS
I regularly take part in high profile exhibitions in the UK and overseas. Please check below for details of forthcoming shows. For details of some past exhibitions that I have taken part in you will find some details in the relevant News section of the website and on the past shows page.
I am looking forward to exhibiting at: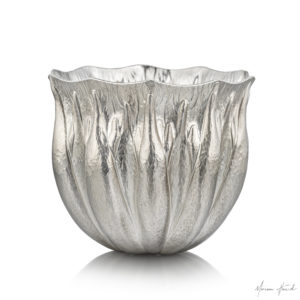 Bishopsland at Clothworkers' Hall
Dunster Court, London, EC3R 7AH
28th November 2022 – 4-8pm
I will be sending three signature pieces to this special free event celebrating silversmithing and a unique training centre where I studied – Bishopsland Educational Trust. There will be short talks by Dr. Dora Thornton – (curator of the Goldsmiths' Company Collection), and Dr. Tessa Murdoch (independent scholar working on Huguenot Refugee Art and Culture). It is free to attend but pre-registration will be required.
---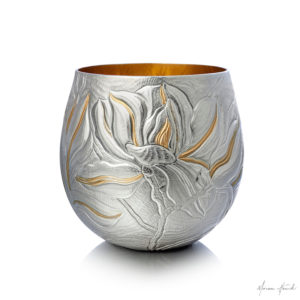 Goldsmiths Fair Christmas Pop-Up
Goldsmiths Hall, Foster Lane, London, EC2V 6BN
29th November 2022 – 6-9pm
There will be a one-night Christmas Pop-up exhibition of Silver and Jewellery at Goldsmiths' Hall. This is an invitation only selling event – please book your place here in advance.
---
Please do continue to keep in touch and feed the craft of silver and creativity! I invite you to connect with me on social media – my latest content goes out regularly on Instagram and Facebook.
As always, you can send me your questions, comments or enquiries through my contact page.
You might also be interested in visiting my Shop which showcases a few of the pieces that are for sale direct from my studio. These items can be safely delivered to you all over the world, in the UK via Royal Mail and by registered courier further afield. Please contact me for details as well as with any commission enquiries.